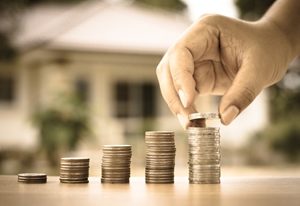 With interest rates tumbling to historic lows, it seems unlikely that borrowers across Australia would need another reason to secure a home loan. However, new research from the Australian Bankers Association (ABA) has revealed that bank fees for home loans have dropped considerably in recent years – something that could see more borrowers approaching mortgage brokers for help with finding the best deal.
The ABA report, titled Fees for Banking Services, found that credit cards accounted for the largest proportion bank service fees on 34 per cent, while transaction accounts followed closely behind on 25 per cent and around 29 per cent were for housing loans.
It seems that lenders have realised the potential for growth in housing finance, something that could also benefit mortgage brokers. Already, further research from the ABA has found that the average advertised standard variable home loan rate fell to just 5.45 per cent in May, which is the lowest level since 1968.
ABA Chief Executive Steven Münchenberg said that despite the soaring activity in the property industry, households paid the lowest sum in mortgage service fees since 2008. In fact, the charges are 13 per cent lower than the peak reached in 2009, down $179 million to $1.2 billion.
"Households are paying the lowest amount of fees on their home loans in six years, despite the strong activity in the housing market," Mr Münchenberg said.
Combined with the recent drop in interest rates, this could offer plenty of incentive to become a mortgage broker. As of June 2014, the ABA report uncovered that there were some 6 million active home loans with banks, equalling $1.3 trillion. This doesn't touch on the books of non-bank lenders, which is where mortgage brokers can offer an advantage for customers wanting to compare options.