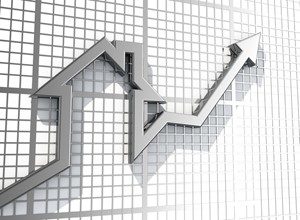 Now is a great time to be a mortgage broker in Australia, as the country's reserve bank recently decided to leave the official cash rate unchanged at 2.5 per cent for the 10th consecutive month.
"Looking ahead, continued accommodative monetary policy should provide support to demand, and help growth to strengthen over time," said Reserve Bank of Australia Governor Glenn Stevens in a June 3 media release.
"In the board's judgement, monetary policy is appropriately configured to foster sustainable growth in demand and inflation outcomes consistent with the target. On present indications, the most prudent course is likely to be a period of stability in interest rates."
Low interest rates mean a better chance at obtaining affordable home loans, something that has driven demand among Australian consumers and is likely to continue boosting enthusiasm for mortgages.
Mr Stevens said that low interest rates have led to a pick-up in credit growth, with dwelling prices rising significantly over the past year. This can be attributed to the high number of borrowers entering the market thanks to affordable loans.
Professionals who have had the proper mortgage broker training will be able to take advantage of this continued activity and bring in business from prospective borrowers eager to take advantage of the current interest rate environment.
Of course, when interest rates eventually begin to rise, professionals who have had qualified mortgage broker mentoring will be able to set themselves apart from the competition even more. As major lenders raise their rates, borrowers will be on the hunt for alternative lenders who can offer them a better deal.
This is where mortgage brokers excel and show their value to consumers.
If you want to know more about becoming a mortgage broker or taking broker training courses, contact the team at Redrock Group.