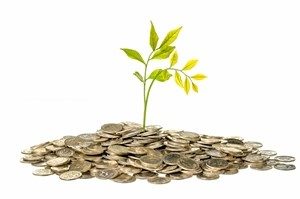 If you're in the mortgage broker business, you're likely to have been experiencing unrelenting demand from property buyers.
The unprecedented low cash rate, which has remained steady at 2 per cent since May has resulted in low interest rates from lenders, making home loan repayments easier to manage.
The thirst for real estate and consequently the local mortgage broker has been nearly unquenchable, particularly in Sydney and Melbourne.
Homes are only on the market for a short amount of time before being sold, often for top dollar.
However, this could soon change with the Australian Prudential Review Authority (APRA) imposing changes after growing concerns over the surge in property investment as opposed to owner occupier housing.
What are the changes?
The APRA has raised the major bank's capital adequacy requirements for those who wish to invest in residential property.
Essentially, this means that it will be harder for property investors to take out a home loan as they will need a larger deposit.
The disproportionate development is easy to see when viewing statistics from CoreLogic RP Data. The figures reveal that in the year to January 2015, the value of lending to investors increased by 10.8 per cent while owner occupier lending grew just 6.4 per cent.
Is it still a good time to become a mortgage broker?
The intention from APRA is not to reduce lending to the housing market, it's to swing the scale back from property investors to owner occupiers.
Thus, the mortgage broker business will still benefit from the pulse of the property market.
It may even provide greater incentive for property investors to use a mortgage broker, as given the tougher conditions, they might be more willing to seek help in finding the ideal home loan.
How to become a mortgage broker
If you would like to take advantage of the consistent demand currently on offer, you should consider mortgage broker training. Want to know more? Get in touch with Redrock.