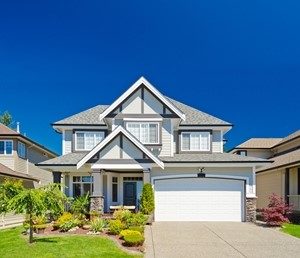 As the uptake of home loans across the nation continues, it's important for mortgage brokers to stay on top of their training and keep an eye on the property market movements in their local area. For example, the latest release from the Real Estate Institute of Victoria (REIV) has highlighted the rising strength of regional Victorian properties, which could offer a number of opportunities for investors and first home buyers alike.
REIV Chief Executive Officer Enzo Raimondo highlighted this growth, stating that the median price for houses across the regional market had risen by 0.8 per cent over the three months to June 30, coming to a rest at $327,000. While the previous quarter had recorded a larger increase of 1.3 per cent, this rise has pushed the annual growth for the regional marketplace to 4.1 per cent.
"In key regional centres there were price increases in the June quarter, to cap off a solid year for our major regional cities. For example, the Colac-Otway region showed June quarter growth of 8.3 per cent and 17.2 per cent annual change, although there were fewer than 30 sales recorded during those 12 months," said Mr Raimondo in a July 18 statement.
The median price fell across some places during the June quarter. However, this followed substantial growth, highlighting healthy growth when looking at the annual figure. For example, the median price in Ararat fell by 1.8 per cent in the June quarter, but the overarching growth for the year was more than 20 per cent.
With growth like this occurring across the regional market in Victoria,now could be the perfect time to consider using your mortgage broker training to help potential buyers secure their dream homes in the region.