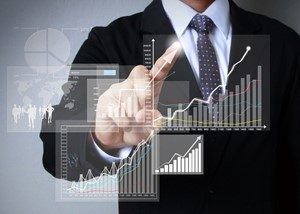 The confidence of consumers in Australia is continuing its ascent.
Consumer confidence is an indicator that aims to interpret the level of optimism about the nation's economy, not to mention Australians' own personal financial standing. A high or increasing index means that people will feel more positive about spending money; regardless of whether it's on private expenditure or investment.
The ANZ-Roy Morgan Consumer Confidence Index increased by 0.6 per cent this week. While this might sound insignificant, it's actually great news if you're a mortgage broker as it backs up the previous week's leap forward of 4.5 per cent.
ANZ Chief Economist Warren Hogan asserted that Australian citizens are holding more positive views towards the economy and their finances.
"The fact that confidence has held the previous week's bounce is a positive sign that confidence could continue to recover in coming weeks in the absence of further market volatility," he said.
Why are Australians becoming more confident?
One of the main reasons is the historically low cash rate and consequently a high level of household wealth, according to Hogan. The low interest rates are making mortgage repayments easier to manage, meaning more Australians are applying for home loans and purchasing property.
The easing of tension around both the Greek market slump and the volatility of the Chinese market also undoubtedly had an effect, Hogan stated.
What does this mean if you're a mortgage broker?
At the end of the day, if consumer confidence is high, people are going to be spending more. Fortunately, this doesn't exclude the property market. This all makes for a great time to become a mortgage broker, as more confident Australians pursue home finance.
If you would like to consider mortgage broker training, talk to the team at Redrock today.