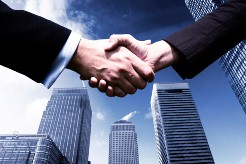 Ask anyone who has been involved in property in the last 12 months, whether a mortgage broker or a first time buyer, they are likely to tell you that the investment market is doing well.
Australian Bureau of Statistics figures show that financing for owner-occupation is on the up and up, while a recent Housing Industry Association release showed total dwelling investment increasing by as much as 39 per cent in some states.
With this in mind, it would seem probable that a slowdown will be seen in the investment market. However, a new survey from the Property Investment Professionals of Australia (PIPA) speaks to the contrary.
The Smart Property Investor / PIPA Property Investor Sentiment Survey released earlier this month shows that 80 per cent of investors think now is still a good time to make a purchase. In even better news for the future, 68 per cent of those surveyed want to invest in another property over the coming six to 12 months.
This is a slight decrease on the first survey from these groups in February this year, but is still an excellent result.
"Investors recognise the long term capital growth prospects property brings and they are taking advantage of a low interest rate environment to build their property portfolios," said Ben Kingsley, chair of PIPA.
As for the reasons for this confidence, 30 per cent of respondents said the low interest rate environment gave them the confidence to keep investing. Capital growth opportunities were the main reason for 25 per cent of those surveyed, while 22 per cent cited the steadfastness of property compared to other investments as their reason for buying.
Whatever the reason, this verve for investment means more and more brokers will likely be required to help Australians get a loan to keep investing. If you want to become a mortgage broker, you can contact Redrock today.