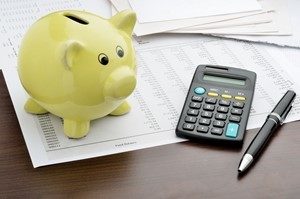 When you pick a career, you want it to be one with strong regulations and speedy workplace processes – and the life of a mortgage broker just got even more efficient thanks to a new announcement.
The Finance Brokers Association of Australia Limited (FBAA) has teamed up with verification services company CVCheck to speed up the credit appointment process. The partnership will make credit, bankruptcy and police checks much faster, allowing those in the mortgage brokering industry to help even more people.FBAA chief executive officer Peter White says that "it normally takes up to 3 weeks to get a police check, but through CVCheck, brokers can get them in as little as 24 hours."
"All forms are completed online, eliminating the need to visit police stations to pick up and hand in forms. This reduces time and cost of travel." CVCheck also uses secure online links to send information, which protects privacy and gives brokers even more confidence when they need to obtain this information.
What's more, the checks will be used for people who want to become a mortgage broker as well – further ensuring the security of the industry and helping to protect  it against dishonesty and fraud. When you decide you want to enter a mortgage broker training process, checks will be done quickly and efficiently – it means you know that entering the mortgage brokering industry is a safe move, where everyone involved has passed the relevant checks.
If you're interested in joining this industry, you can contact Redrock for more information. There is a wide range of broker mentoring programmes, and developments like this FBAA and CVCheck partnership are designed with the benefits of brokers in mind.