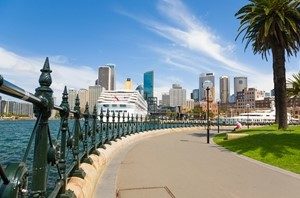 Understanding borrowing activity in the market can give you important insights as a mortgage broker. It'll clue you in to the sort of products and borrowers you'll be working with. With this in mind, let's take a look at recent figures from the Australian Bureau of Statistics (ABS) looking at movement in investment and owner-occupier financing.
Investor financing making a drop
People looking to get a mortgage for an investment property have been showing less and less activity on the market as of late. According to recent trend-estimated figures from an ABS release, investment housing fixed loans dropped by 2.9 per cent over November. In monetary terms, the total sat at $11.6 billion worth of financing.
Mortgage brokers who have kept watch on financial headlines will, of course, know that this is due to increased lending restrictions enforced by the Australian Prudential Regulation Authority. Some of these have specifically targeted investors in order to cool price growth in key cities like Sydney and Melbourne.
This has made it tougher for investors to receive their financing. But don't let that stop you from working with this group of buyers. With the help of a mortgage broker, their chances of success should be much greater.
Owner-occupiers on the rise
Conversely, owner-occupiers have been coming out on the market with greater force over the past few months. In trend estimates, the ABS shows that this type financing increased by 1.7 per cent to a figure of $21.8 billion in loans. However, it's also interesting to note that refinancing makes up a large percentage of this kind of borrowing.
The Real Estate Institute of Australia reported that when excluding refinancing, owner-occupier finance growth was 0.5 per cent – quite a significant difference. This means that to keep your mortgage broker business' wheels oiled and moving, you'll want to keep your knowledge on these products sharp and as up-to-date as possible.