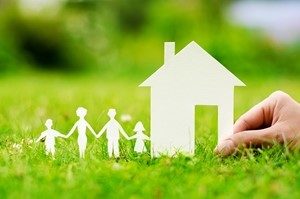 A recent release from the Housing Industry Association (HIA) has illustrated the rising strength of Australia's population growth, bringing an accelerated need for property and housing demand to the attention of the public. As more people begin searching for homes, the necessity for mortgage brokers will continue to rise throughout the states.
By the end of 2013, the population was recorded at 23.32 million people, with an additional 396,000 having already been added during 2014. This figure is anticipated to steadily increase heading into the future, which could present a number of opportunities for the real estate market as the nation grows.
"This is equivalent to a growth rate of 1.7 per cent over the year which is down from 1.8 per cent a year ago but still well above the long term average," said HIA Economist Geordan Murray in a June 19 statement.
He mentioned that the natural increase in population – births minus deaths – was only 160,357 people during 2013. However, net migration from overseas recorded a huge 235,797 individuals heading to Australia, with the majority of them most likely interested in finding accommodation for themselves and their families. New South Wales and Western Australia were two of the strongest markets across the nation for this growth.
"In New South Wales, the population grew by 1.5 per cent during 2013, outside of the 2008/09 period when migration was influenced by the financial crisis, this is the highest rate of population growth the state has recorded in more than twenty years," said Mr Murray.
With impressive figures seen during the last 12 months and the expectation of continued growth, now could be a great time to consider mortgage broker courses and become qualified in preparation for the future population explosion heading towards the country.