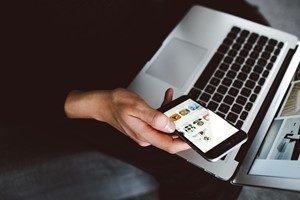 Mortgage brokers are all about making life easier for our customers. We do this in many ways: like finding lower interest rates, arranging the ideal loan structure, offering expert advice and streamlining the process for our homebuyers in any way we can.
But recently a new way to make life easier for homebuyers has emerged in the form of digital technology and fintech. To give those starting a mortgage broking career a glimpse of the future – we ask – what will mortgage broking look like in 10 years?
Finance companies improve digital channels
Almost 90 per cent of Australians want to research and service their home loan through digital channels, according to a 2017 KPMG survey of the the home loan market. That numbers only going to increase as time goes on, and in 10 years time customers might expect to access all home loan services online. From research, to approval and servicing, all the way through to settlement.
Finance companies in Australia are already reacting to this trend and are expected to spend $500 million upgrading their digital offering over 2018/2019. By the time 2028 rolls around, it's very likely that all financial service companies will have to establish an online presence that's easy to use, and offers most or all services available in-store.
Life gets easier for brokers
Here at Redrock, we're well ahead of the curve. Let us help kick start your mortgage broking career and you'll gain access to incredible online tools that will make life easier for you and your clients. These include:
Access to Core Logic RP Data so that you can advise clients like an expert.
The use of Symmetry software which includes electronic application submission capabilities as well as CRM and loan comparison tools.
Access to hot desks and virtual offices so that you can work remotely from countless locations around Australia.
As you can see, our suite of state of the art digital mortgage broking technology is already ahead of the times. Get in touch today to make the most of our incredible digital mortgage broking tools and who know where you'll be in 10 years.