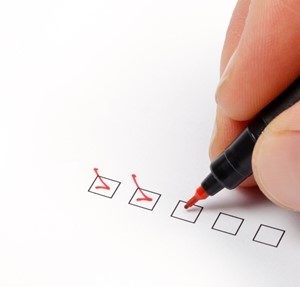 Buying into a mortgage broker franchise is a great option for anyone wanting to start their own business, but with limited investment power or a lack of experience. A franchise owner will know how to get new finance brokers started quickly, and will usually offer training, software, and marketing support as part of the package.
As with any big business decision, it's wise to ask a few key questions before you sign up. Here are some important questions to ask when making sure the franchise is the right one for you.
1. How much will it cost me?
This may seem like a rather obvious starting point, and you'd hope it would be covered in the initial conversations. However, it's important to understand not only the initial contribution you'll be expected to make, but what the ongoing costs are. Check what commission models are available and which one will apply to your business, as well as any annual or monthly fees payable.
It's not just payments within the franchise that you need to budget for either. There will be other start-up costs that fall to you. For example, if you want to hire an office space or upgrade internet or phone connections at home, you'll need to factor them in.
2. What support will I receive?
It's likely that the franchise you are joining will have a ready-made list of what they provide. But rather than simply checking off what they offer versus what you need to organise, think carefully about what you need as an individual. You could be the best finance broker in Australia, but if you have no marketing experience, you're going to need a mortgage franchise that offers support in that area.
It's also important to know what support is ongoing, and what you'll be expected to manage on your own in the future so you can put relevant plans in place.
3. Can I contact other franchisees?
Being able to speak to other brokers in the network is important not only when getting your business started but for long term success too. When you are deciding whether or not to sign up with any given franchise, it's useful to get a feel from other franchisees what they spent when setting up, how they found the support offered, and what they wish they knew when they were in your shoes.
At Redrock, we've helped many Australians start their mortgage broker franchise. We provide comprehensive support during set-up and for the lifetime of your business. For a free information pack, apply here today.