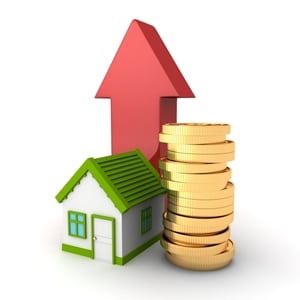 The media has been lamenting the loss of affordability across the country. For those becoming a mortgage broker, it can be hard to escape price rises in Sydney and Melbourne as they're splashed across the headlines on an almost daily basis. But are things really as extreme as they might seem? According to research from CoreLogic RP Data, the current phase of property price increases isn't nearly as rapid as what was experienced before the global financial crisis (GFC).
Author Cameron Kusher examined price growth across the capital cities between 2001 and 2004, and 2012 and 2014, with interesting results. The former phase saw values skyrocket astronomically across the country. For instance, in Adelaide, prices jumped by a staggering 74.6 per cent post-2000. Similarly, in Brisbane, prices bloomed 91.5 per cent in the same time span.
However, while the growth period between 2001 and 2004 was wide-reaching, the recent boom has been experienced primarily in Sydney and Melbourne – and even these hotspots have seen growth fall back significantly from the highs of more than a decade ago.
Adelaide's values have only expanded 7 per cent since 2012, and Brisbane has only seen prices rise 10.9 per cent, according to CoreLogic figures. On the other hand, Sydney has fallen back to 38.8 per cent, though this is much stronger than anywhere else in the country.
But is this disparity something to be worried about? A report from the Australian Bankers Association (ABA), titled Key truths on housing in Australia, suggests that these recent strong price rises aren't unusual. In fact, the ABA finds that the current phase is consistent with the historical cycle of up-and-down trends since the GFC, driven for the most part by low interest rates.
"There are signs the rate of growth of prices may have already peaked as the boost to demand from earlier falls in interest rates begins to dissipate," the report reads.
The most recent rate cut could add some fuel to house prices, but the research suggests that households are well-prepared to face events that could put more pressure on their finances – and this could present a great opportunity for mortgage brokers to expand and highlight their services.