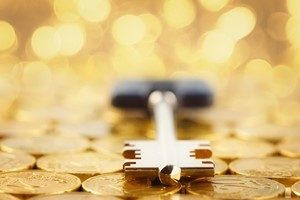 The historically low cash rate of 2.0 per cent that has kindled Australia's hot property market is here to stay – at least for another month.
The decision to leave the rate unchanged was deemed to be the best course of action by the board, said Reserve Bank of Australia Governor Glenn Stevens.
"In such circumstances, monetary policy needs to be accommodative. Low interest rates are acting to support borrowing and spending."
Housing Industry Association Chief Executive Harley Dale believes the historically low rates will be a part of Australia's housing market throughout 2015-16.
"That will help support housing activity at a time when there is scant evidence of strong momentum elsewhere in the domestic economy."
The interest cuts are good news if you are a mortgage broker, as it has resulted in a surge of lending to the housing market with home loan repayments more accessible to Australians.
Economics 101
As the demand for homes has increased, so have the prices.
In fact, a report from the Real Estate Institute of Australia revealed that over the first quarter of this year, the median house price in Australia reached new heights.
"The weighted average, median house price for the eight capital cities is now $658,608 and with exception of Brisbane and Perth all capitals contributed to the increase," said REIA President Neville Sanders.
With the increase in demand for homes and the size of loans, it certainly seems a good time to become a mortgage broker.
For the time being, the cash rate in Australia will remain at an exceptionally low figure, and will continue to add fuel to the property market. This could present a great opportunity to consider mortgage broker courses or higher training to expand and highlight your services.