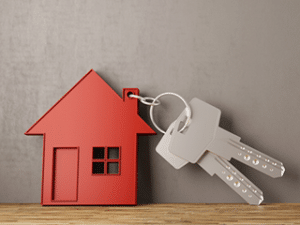 With the dream of owning their own home becoming less of a reality and more of just that; a dream, Australians are finding it tougher to meet the stringent credit criteria put forward by traditional lending companies.
Redrock has emerged as a leader in flexible, customer focused finance solutions, tailoring their services for borrowers whose circumstances stem outside the box.
Andrew Cowan, Managing Director of Red Rock Mortgage Group Pty Ltd believes the consumer-centric approach is core to the company's success.
"The business was established in 2004 as a specialist mortgage manager primarily catering to the self-employed market," Cowan said.
"Since inception it has grown to become a leading specialist mortgage finance company providing mortgage finance solutions for a range of borrowers whose financial circumstances are often 'outside the square' of the traditional lenders requirements."
"We are a very different mortgage finance company, at our core, our focus and expertise has for many years been on providing tailored mortgage solutions for borrowers unable or unwilling to satisfy mainstream lending criteria."
For many Australians, the looming reality of bad debt and credit scores can be a dream killer, however the emergence of flexible finance facilities has opened new opportunities for prospective home owners.
"The market demand for alternative finance solutions has never been greater, the current regulatory environment and the increased public pressure on the mainstream banks is seeing more and more people being turned down for finance for a range of reasons," Cowan said.
Now, following a successful tenure as a specialist finance mortgage provider, Redrock has announced plans to diversify, launching a Victoria-wide franchise model.
Cowan believes the current economic climate, mainstream banking uncertainty and increasing demand for flexible finance solutions make it the perfect time to branch out.
"We believe this to be an ideal time to expand our national footprint via a franchise distribution network that creates value for our stakeholders and a fantastic and rewarding business opportunity for franchise operators wanting to make a real difference to people's lives through flexible finance solutions that work."
For franchisees, the opportunity presents a chance to develop and further their career with an industry partner committed to ongoing support and case-by-case evaluation.
"Our unique mortgage franchise opportunity offers the best of both worlds the freedom of running your own finance business in a flexible format, with low overheads and a very affordable initial investment coupled with the unique ability to build a regular passive income stream," Cowan said.
"Our model has been carefully considered to provide a high level of differentiation in a competitive marketplace and also give our franchisees flexibility to earn more margin per deal than others by taking a unique approach."
"We provide a range of support and tools for our franchisees starting with comprehensive induction training covering all aspects of mortgage origination, credit advice and sales training, as well as dedicated relationship and onboarding managers to help grow and assist franchisees in the operation of their business."
The mortgage finance specialists' announcement demonstrates the company's desire to grow and solidify its place at the top of the flexible finance solution industry.
Currently, the expansion is slated for Victoria, however according to Cowan, considerable growth in the state could lead to greater expansion elsewhere.
"Our vision is to build our national network of specialist mortgage franchisees by becoming Australia's first choice for specialist finance. Our expansion plans for the next 12 months are the rollout of our Victorian territories and then launch interstate the following year."