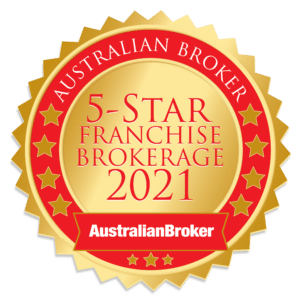 To discover the best franchise brokerages in Australia in 2021. Australian Broker sought feedback from franchise brokerages as well as brokers across the nation.
Australian Broker surveyed hundreds of brokers across the country to gauge their views on franchise brokerages for the 5-Star Awards. Brokers were asked to determine what features of a franchise were most important to them.
Brokers then rated the franchises across 12 criteria: lending panel, lead generation, accuracy and speed of commission payments, CRM, compliance, responsiveness, IT, training, value for money, marketing support, brand recognition, and referral network support.
Finally, brokers picked seven franchise brokerages as the best in the industry. These brokerages achieved more than 80% ratings across all criteria. We asked the franchise brokerages to describe how they supported revenue generation for their brokers through areas such as lead generation, marketing, CRMs, referral partnerships and business development.
Redrock Group is proud to be recognised as a five star franchise amongst Australia's top brokerage firms. Andrew Cowan, managing director of Redrock Group, says the 5-Star Award is a huge honour and "we're really quite humbled in being recognised as a 5-Star franchise". "We've worked very hard to bring to the market a unique franchise broking model that really packs a lot of value," says Cowan. "We're really proud to be recognised by brokers as offering a really attractive broking business proposition. We truly believe we've got one of the industry's most flexible and rewarding business models."
Cowan says Redrock Group maintains a strong relationship with brokers, hosting PD days and monthly webinar programs. "We have a dedicated support team who make themselves available each day to support our broker partners and their individual needs. "We provide ongoing support and guidance throughout our broker partners' business journey. Our relationships are built on reliability and honesty.
"We coach our network brokers with accurate and practical advice and assistance that always aims to put our brokers in the right direction from the outset." Cowan says Redrock Group is experiencing record loan settlement volumes month-on-month. "We are seeing upwards of a 25% increase in annual settlement volumes from FY20. It's an incredible achievement by our brokers given the times, and it just shows the growth in our national network and the strength in the broker proposition for Australian borrowers."
"It's a real testament to our systems, value proposition and standing in the marketplace."