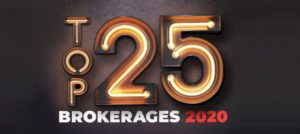 Redrock Group has been named as one of the top brokerages in Australia after securing a place in The Adviser's Top 25 Brokerages ranking 2020.
The Top 25 Brokerages ranking was revealed in the February 2020 edition of The Adviser magazine, Australia's top publication for Australian mortgage and finance brokers.
We are thrilled to announce that Redrock Group has been recognised as one of the country's top mortgage brokerages this year. The final ranking is determined by scores in six key areas: total book size, total number of loans settled in 2019, total volume of loans settled in 2019, book size versus years in business, total broker numbers and average broker volumes for the financial year.
These six scores were then combined to give a final overall score. The lower the score, the better the ranking. Annie Kane, editor of The Adviser, said: "The Adviser is proud to celebrate the success of the Top 25 Brokerages in Australia. "The mortgage and finance broking industry has continued to deliver the dream of home ownership to so many Australians this year, all while providing excellent customer service.
"While the major brokerage brands have topped the list once again, we are increasingly seeing independent offices compete with these big brands.  "We know that brokers are working hard to deliver competition and choice, and on behalf of The Adviser, I'd like to congratulate Redrock on their achievement, and to all of the brokerages who made it into the ranking this year."
The full ranking and further information about The Adviser's Top 25 Brokerages 2020 can be found in the February 2020 edition of The Adviser magazine.