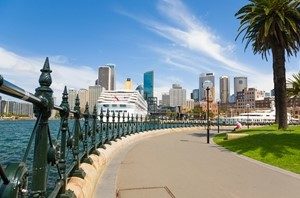 Rising capital city dwelling values could spur on the growth of interested buyers looking to secure a slice of residential property ahead of the impending population boom, which could make the services of a mortgage broker extremely useful in the coming months. Now could be the perfect time to brush up on your skills and take the time to gain a deeper insight into Australia's capital city market movements.
According to the latest RP Data report, capital city housing prices rose by 4.2 per cent nationally over the three months to August – the strongest growth seen during the winter months since 2007. This rise was spurred on by increases in Melbourne and Sydney, which saw capital gains increases of 6.4 per cent and 5 per cent, respectively.
RP Data Research Director Tim Lawless said the conditions in these two markets were remarkable, with the latest growth cycle in Sydney alone seeing dwelling values rise by 27.2 per cent, while Melbourne has risen a massive 19.5 per cent. These are the strongest rates of growth since the 2009/10 growth cycle.
"Since the beginning of 2009, we have seen values rise by a cumulative 50.1 per cent and 46.1 per cent respectively in Sydney and Melbourne," said Mr Lawless in a September 1 statement.
"Looking at the remaining state capitals over the same time frame, the next best performer was Perth where values are now 15 per cent higher, followed by Adelaide at 9.9 per cent, Brisbane with 5.3 per cent and Hobart where dwelling values are actually 1.5 per cent lower."
With these movements expected to continue upwards heading into the future, undertaking mortgage broker training could be a lucrative career option for anyone wanting a change of scenery.