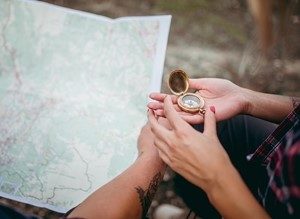 Owning a mortgage franchise gives you flexibility in when and where you work. Not only can you choose hours that suit your lifestyle, where you work is up to you as well. You might choose to create an office space at home to cut down on the commute, hire an office so you can employ staff, or lease a retail space for a more obvious local presence. Which way you go needs to be made with future plans in mind.
What are the advantages and disadvantages of each option for a new specialist lending franchise?
The home office
Many of the advantages of working from home are fairly obvious. Aside from losing fewer hours travelling to and from work and spending less on fuel, it may suit family life much better or allow you to focus on your mortgage business without usual office distractions. There are a few disadvantages to a home office though. It can be difficult to organise client meetings in a home environment and some clients may see you as less professional if you don't have a dedicated work space. You'd also need to manage the temptation to stray onto household tasks, which can end up taking much more time than you think.
A professional office space
Some office spaces come with helpful facilities such as cleaning, a dedicated reception, internet connection or security. Not only do these things save you time when setting up your mortgage franchise, it also becomes someone else's problem when something goes wrong. With an office at your disposal, you can expand your team and make space for client meetings. Of course, you'll have to start commuting again, and you'll likely be contracted to the space making it more difficult to change your mind should you wish to move.
Letting a shop front
This option also brings with it some natural marketing benefits, but you need to consider the whereabouts of your office carefully. Unfortunately, the better the location, the higher the rent. Assuming your shop front is well-located, you'll immediately make people aware of your presence and you make it easy for them to pop in and seek advice. However, arrangements for utilities will often be down to you – check the details on the lease carefully before signing to ensure it suits your needs.
However you want to organise your specialist mortgage franchise, we'll guide you through the set-up and provide ongoing support. For more information about the Redrock franchise opportunity, apply online for an information pack.