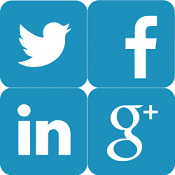 One mortgage broker recently told Australian Broker Online that many mortgage professionals are failing to take advantage of social media.
"It's very easy to hit the 'create page' button, but the problem is they haven't thought about what it is they want to set up and what sort of sales funnel they're going to have in terms of driving traffic to that page and how they're then going to convert that traffic into clients," Andrew Krauksts told the site for a February 4 article.
"You see a lot of updates for the first few weeks and then suddenly they drop off and it's been dead for the last three months – that's when they've lost interest and in social media that's the death of it, once you stop posting there's no engagement and there's nothing there."
Mr Krauksts recommends providing something in return for interest in a social media account, such as free reports or financial information, in order to generate engagement.
However, it's also important to break up posts regarding straight financial info with more fun, light-hearted content that can pique interest from potential clients.
Sharing too much
While failing to regularly update a social media account is anathema to the whole endeavour, there is such a thing as sharing too much.
Before posting content online, it's a good idea for mortgage brokers to ask themselves a series of questions.
For instance, is what your sharing helpful, educational or particularly interesting? Have you already shared multiple pieces of content today? Will sharing the content lead to any follow up or engagement with potential clients?
Social media can be an invaluable tool for mortgage brokers, which is why mortgage broker mentoring with a professional who has experience utilising social media can be hugely beneficial to those looking to grow their business.
Contact Redrock Group to find out more about how to build and grow your business by becoming a professional member.