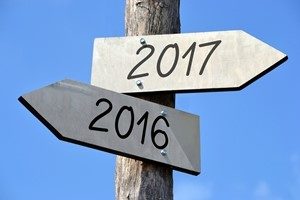 After a change in career? Becoming a mortgage broker might be the best option for you, especially considering the current building approvals trend, according to the Housing Industry Association (HIA) in a February 2 media release.
Australia is past the peak of building approvals seen toward the start of 2016, however the slight drop since then is still good news for the real estate industry as a whole. The growth of the housing market means people are still actively buying, even in the competitive environment, and that makes mortgage brokers so much more valuable. People need funding to buy their dream homes, and you could become a part of the growing industry by starting your mortgage broker career today.
"While a downward trend in building approvals is firmly entrenched, residential construction activity itself will hold up well throughout 2016/17," stated Dr Harley Dale, HIA chief economist.
"From 2017/18, we will see a sharper decline in new home building activity, primarily due to the medium/high density segment of the market."
Why is this good news for mortgage brokers?
Coming into a new industry, you'll want assurances that you aren't just going to blend into the crowd and be lost among your competitors. IBISWorld reports that there are currently 6,850 mortgage broking businesses in Australia, so you'll need to bring something different to the table to stand out.
What you don't need to worry about, however, is the strength of the property industry.
"Building approvals peaked in July 2016, but by December last year were only 18 per cent lower than that peak. Given approvals reached an all-time high last year, that's a modest fall – we can take that
away and bank it as a good outcome for the Australian economy. This has been an extraordinary cycle for new home building – the biggest and longest in history. A long tail to the cycle will be helpful for the Australian economy," continued Dr Dale.
Not only will the Australian economy flourish on the back of a construction boom, but your career could grow from a fledgling SME to a high-octane powerhouse of broking!
If you have a unique idea or angle to bring to the mortgage broking industry, don't let someone else sneak in ahead of you and implement it first. Get in touch with Redrock today and turn your idea into a mortgage broking revolution on the back of consistent industry growth.