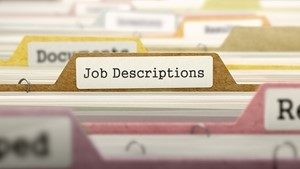 If you decide to become a mortgage broker, you'll find a career that allows you flexibility in how, when and where you work. Much of your work is dictated by your needs. It's rewarding, as you're dealing with real people everyday and helping them achieve their goals – you are not just tapping into a computer all day long. It's also a career that is open to anyone willing to learn and work hard. There is training required, but there are not strict criteria you must meet before you start working towards the qualification.
What does it involve?
Throughout the day you'll find yourself taking on a variety of different tasks. In mortgage broking, part of your time will be about developing new business, following up on leads and building relationships with potential borrowers. In order to fulfill the needs of your clients, connecting with your lenders and keeping your association going is important. Not only do you need to keep your existing relationships maintained, finding new deals and persuading additional lenders to work with you keeps your mortgage business growing.
No one day is the same, as you never know is going to walk through the door, or what you'll need to do in order to close the deal.
What are the key benefits of a broker career?
A career in mortgage broking provides plenty of benefits no matter what your goals. Here are seven reasons for entering the broker industry.
1. It's accessible – While you do need to be properly trained and qualified before you can start providing brokerage services, there are no requirements to have a finance degree or to have studied years of economics. It can take less than a year to complete the training required and start earning. People come into the industry from a wide range of backgrounds, with many essential skills such as communication, learnt elsewhere. Sales and marketing often provides solid experience for the role, for example, as you'll know how to market your new business from day one.
2. Helping people – Your job is to explain mortgages to your clients and help them find the product that will enable them to realise their plans. You are key in explaining the confusing language that financial institutions use, and the intricacies of the mortgage lending world. It's an area that few people understand but can't afford to get wrong. Providing a financial service and enabling others to access the loans they need to achieve their goals is a rewarding way of doing business.
3. Independence – As a broker, you are able to recommend loans that you feel best suit your client and make the kind of offers you want to be known for. You can build relationships with people and deal with clients you really want to help. It's up to you to form relationships with lenders you think are worthwhile and make selections according your industry knowledge.
4. Variety – You won't just be selling the same types of mortgages every day. Dealing with both residential and commercial loans, as well as lots of different clients, brings plenty of variety to the working week. There will be different considerations and other lenders to deal with depending on the type of mortgage you are working to secure. No two people will have the same reason for coming to you for help.
5. Financial benefits – In mortgage broking, you can find yourself on a solid salary. Loan commission structures allow you to shape your earnings and help to motivate your work. As a self-employed broker your earnings are really up to you and can easily exceed the salary of permanent employees.
6. Job opportunities – In 2002, just 20 per cent of mortgages were lined up via brokers – now the figure is over 50 per cent. Brokers are in demand and have gained a reliable reputation within financial services. It's unlikely there will ever be nobody looking for a mortgage, or that everyone will suddenly begin to understand jargon used in the industry. As long as the field is confusing for some, mortgage brokers will be required.
7. Flexibility – In mortgage broking, you can work for yourself, from anywhere and at times that suit you. While you may need a space for client meetings on occasion, much of the work can be conducted at a location that suits you, such as a home office. Work as much or as little as you want to, depending on how much you want to earn. If your hours need to work around the school run, or other commitments, you have the flexibility to allow it.
Whether you're sold on becoming a mortgage broker or need to know more, contact us for an information pack about the Redrock offer. We provide support throughout your career, from set up to expansion, and everything in between.