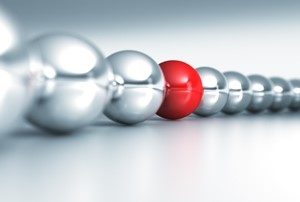 Thinking outside the box in the broker industry means getting creative with your approach to business. Whether it be finding personalised solutions for customers, reaching different clients with new marketing platforms or coming up with new ways to expand your industry knowledge – you must think beyond your standard way of doing things.
How to think outside the box as mortgage broker
1) Ask lots questions
When it comes to thinking outside the box on behalf of your clients, asking questions is key to being armed with the right information.
Not all of your customers fit the standard prime loans criteria – they may have a poor credit history or be self-employed. It's your job to find mortgage rates and lenders for them. So ask about their payment history, their current financial resources and their future plans so you can build up an accurate picture of them as borrower. You need to see their life though their perspective, and that of the lender.
Don't limit your question asking to your customers though. Pose them to your professional network too – whether that be real estate agents nearby, or other brokers in your group. You never know what ideas they have that might spark something for you.
2) Don't narrow your objectives
As a mortgage broker, your role isn't just to help clients choose a lender and complete the paperwork. There's so much more to being a successful broker, and thinking outside the box means you have to recognise everything that's required of you.
It's your job to market to lenders, attract new clients, manage your financial records and organise your time. Think about ways to improve or adapt in all of these areas of business to increase your success. Finding a better way to do one thing might leave more time for another, or help you improve different processes too.
3) Communicate in different ways
Tradition went out the window a long time ago with marketing. People interact with businesses in so many different ways now, from Facebook messages to video calls. Marketing in only one way that customers come into contact with your business, and limiting communications with them to this single channel won't help you win more leads.
Think creatively about how you can interact with your customers. Do you need to meet them face-to-face? Can you provide value with online blog posts that build a sense of trust long before they actually make contact with you?
4) Offer more than just mortgage advice
Changing what you offer is another way to think outside the box in terms of your business services. Depending on your idea, you could train up yourself or partner with another organisation. Consider the needs of your clients and who else they're already working with. People buying houses often need wider financial advice, which you could offer. They'll almost certainly be working with an estate agent, so why not partner with a local firm and guarantee a quick turnaround for anyone they refer. Make even connections by becoming a mentor for others starting their own business.
Think about how you can package your new services too. Offer existing customers a discount for referrals or repeat buys, so there's no reason for them to look elsewhere.
Working with the Redrock group
We help all of our brokers grow the business they want. Not only do we assist with traditional marketing activities, we're on hand to help with your local activities, and provide advice around reaching the clients you want via new means.
Our broker information and training days present valuable opportunities to ask questions about how others are increasing leads or closing deals. Meanwhile, our access to industry-leading speakers means you're guaranteed to go away thinking of new ways to approach your every day.
Request an information pack today for further information about the Redrock group offer.