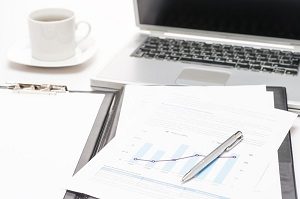 If you're looking to expand your business' financial services, or start a new chapter in your professional life, becoming a mortgage broker can be an excellent first step. A flexible career choice, brokers can put themselves in the driving seat of their business, while generating passive income to support your other pursuits.
Recently, performance in the December 2016 quarter has proven to be especially noteworthy, according to a recent report by Comparator.
A productive December quarter for Australian mortgage brokers
The value of home loans written by finance brokers in the December 2016 quarter amounted to at least $50.19 billion, according to Comparator, a CoreLogic benchmarking research group. In addition, broker-originated lending reached a record $188.5 billion for the entire year.
As reported by the Mortgage and Finance Association of Australia (MFAA), this marks the first time that brokers have originated over $50 billion in loans over the space of a quarter.
The Comparator report is based on data from 19 of Australia's leading aggregators and brokers groups, calculating the value of their loans as a percentage of Housing Finance commitments issued by the Australian Bureau of Statistics (ABS).
Reflecting on recent trends in the broking market
The report revealed over half (51.9 per cent) of new residential home loans in the December quarter were broker-originated. While this is slightly lower than the market share of the September quarter at 53.6 per cent, it was on a par with the quarterly result from a year ago.
"The market share result for the end quarter of 2016 is just slightly ahead of the comparative figure for 2015, showing that consumers still support the broker position with the majority of residential lending," said Mike Felton, CEO of the MFAA.
Mr Felton added that the 'softening in market share' was a seasonal trend, and did not reflect a change in customer satisfaction.
"Brokers have an established role in the investor side of the market and this segment of borrowers has been impacted with the recent changes in lending restrictions," he said.
"The ABS data also shows a flattening of the housing market with an overall 0.5 per cent decrease in the number of settlements and a 1.1 per cent increase in value of settlements for the six months ended September 2016. The December quarter result, however still reflects solid consumer support for brokers in Australia in the residential lending sector."
To find out more about becoming a mortgage broker with Redrock, don't hesitate to contact our expert team.