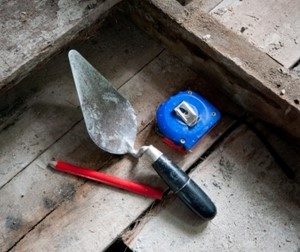 Becoming a mortgage broker means recognising upcoming market trends and looking into potential products that clients could be interested in securing. For example, the latest release from the Australian Bureau of Statistics has highlighted the rising number of home approvals being granted across the nation.
This could indicate a growing number of people investigating construction home loans in the coming months. During May, there were 16,425 home approvals granted. This is a growth of 9.9 per cent over April, which saw a slowdown in the number of approvals sought. Housing Industry Association Economist Geordan Murray said the return to form was giving the market an increased confidence, with these figures expected to be maintained heading into the future.
"Residential building approvals reached a peak in January this year when over 17,700 dwelling approvals were recorded. To get to the record level in January it took a situation where all the ducks were sitting in a row – we had the five largest states all recording strong approval numbers at the same time," said Mr Murray in a July 3 statement.
Queensland saw the largest degree of growth over May, with housing approvals rising by 45 per cent over the month. New South Wales (18.7 per cent), Tasmania (9.8 per cent) and Western Australia (0.4 per cent) also saw the number of housing approvals grow during May – providing a great degree of construction uptake over the last month.
"The housing recovery, which was initially confined to New South Wales and Western Australia, appears to be gaining broader momentum. Approvals in the three months to May are markedly higher than the same time last year in all jurisdictions, ACT is the only exception," said Mr Murray.
As a mortgage broker, now could be the time to begin looking into the construction home loans available to you and your clients in the local community.