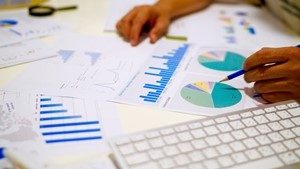 If your business already deals with clients who may benefit from credit advice or lending services, then you should consider adding a mortgage broker service to your business. With commission generated from mortgage broking in Australia in the region of $2 billion annually, according to a Deloitte report, it makes financial sense to see what you can add to your business income.
How else can becoming a mortgage broker add benefit to your business?
Improve your client offering
Instead of sending your clients elsewhere, provide them with a one-stop shop for all their needs, and make your business their solution. Knowing that you can offer the whole package means your clients know you're the easy, efficient and effective option for their needs. You'll immediately stand out from your competitors as being able to do more for your clients.
You don't need to worry that you'll price yourself out of your client budget either. Mortgage brokers don't charge their clients for their services, instead making money from the lenders whose products they sell.
Increase staff value and retention
When you start offering brokerage services, you can train your existing staff to become your in-house mortgage brokers. By adding to the number of services your staff can provide, they represent better value for money.
It also means your staff are across multiple areas of your business and understand company workings. This places them in a much stronger position when dealing with clients and showing the company really knows itself inside out.
Lack of training and development can be one of the top reasons for employees moving on, and additional training can really increase productivity, according to Business Insider. So if you're considering bringing a brokerage service in house, it can benefit your bottom line and your staff satisfaction.
Generate passive income
Passive income is hugely economically beneficial because you can generate income with little effort. One of the many benefits of providing broker services is the ongoing income you get from each loan you settle. As well as commission at the point of sale, most lenders will continue to pay commission for the life of the loan, without you having to dedicate any more time or effort to the deal.
At Redrock, we've helped many businesses add mortgage broking services. We have developed an easily integrated turnkey system to help you extend your business, and have built a national network of over a hundred brokers. To start a confidential discussion about how we can help, request your free information pack today.