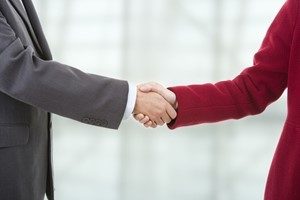 Being part of a mortgage broker franchise brings business benefits from day one. As a small business joining a finance franchise, you'll benefit from the experience of the bigger company. You get access to years of experience, products and marketing collateral, as well as a familiar brand name. Your business can grow quickly with a significant amount of the initial work and investment having been done for you.
An established brand
By the time a mortgage broker franchise is for sale, they will like have already established themselves with their customer market. Joining a known brand means you'll immediately have access to their good reputation and customers will be drawn to you because of it.
They'll have been marketing locally and possibly even nationally long before you arrive and you'll benefit from their expertise and support in this area. Working collaboratively in marketing could save your mortgage broker business having to find the money to keep up with big marketing campaigns.
As part of building a reputation, the franchiser will already have developed solid business processes and systems. Their practices will be established and the kinks ironed out, allowing you to inherit an efficient business model. You may get access to their software, HR processes and insurance benefits, too.
Access to training
Many franchisers will provide initial and ongoing training. During the set-up phase you'll likely be taken through all the business procedures and workflows, as well as be trained in the products they offer and how to sell them. Going forward, many franchisers want to make sure that their colleagues are able to keep up the good work and will continue to provide training opportunities.
As well as training, you may find other forms of assistance is provided too, such as IT support, which saves you hiring someone or undertaking courses on your own.
Capital input
Aside from access to customers familiar with a well-known brand, there are financial benefits in terms of business capital. The franchiser will likely be investing capital in terms of getting the new business up and running, such as paying for software, training and marketing. It would be much harder for a small business to find the capital required for all those areas of operation from day one, alongside the other basics of setting up a finance broker business.
It's also possible that you'll be looked upon more favourably by a lender, as you are part of a much bigger, and more experienced organisation. Naturally, you'll also be able to benefit from economies of scale when it comes to buying within the franchise.
If you're ready to set up your own mortgage broker business, talk to us today about our Redrock franchise opportunities available now.