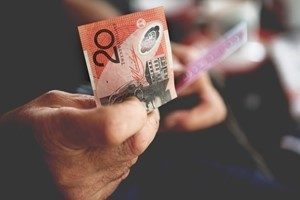 If you are just starting out in the working world, or are thinking about a career change, you may be considering mortgage brokering. But the big question for many pondering the switch is 'What are my potential earnings?'
While other factors could feed into your decision to become a mortgage broker, like the chance to choose flexible working hours or the potential to earn passive income, salary remains a key consideration for those considering a career in the industry.
What is the salary outlook for the mortgage broker industry?
A report compiled by the Mortgage & Finance Association of Australia indicates that mortgage brokers are currently earning an average of $142,000 per year before costs. Stephen Hale, Head of Marketing & Communications for aggregator service Comparator, expanded, "that's before the broker takes out their operating costs and tax obligations," he said.
"There are a range of things that come into play before you come to a definitive income figure".
Nationwide, brokers settled an average of $6.02m worth of loans each during the report's surveyed period, indicating the hard work that has to be put in to reap these generous rewards.
Different payments for different businesses
There are many factors that can affect your potential earnings as a mortgage broker. While your total earnings may remain unaffected by the end of the financial year, how and when you earn can be an important factor determined by your industry experience and lifestyle.
Working with a mortgage broking membership network like Redrock, you can figure out which payment model best suits your circumstances:
If you are new to the industry, a scalable commision model would work to help your develop your skill set and get your brand off the ground;
As an experienced broker re-entering the industry, you may want a fixed monthly commission model to suit your expertise;
Others may want a pay per use model that sees them earning on every loan settled.
Joining the Redrock group
Figuring out your potential earnings as a mortgage broker relies on backing yourself with information from industry-leading professionals and considering all the factors that could affect how and when you earn.
Redrock offers a free information pack for those looking to enter the industry, containing material on our variety of competitive payment models intended to suit your experience level and lifestyle choices. Everything you need to know to get started on your path to becoming a mortgage broker is inside!