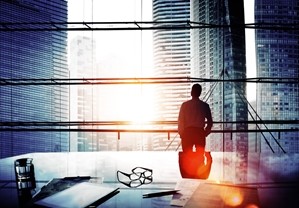 A decade ago, the median dwelling value in Australia was under $350,000. That's according to a CoreLogic RP Data article from October 10. Now, the national median dwelling value is just below $500,000, and the CoreLogic monthly indices show that the current median dwelling value across the five largest capital cities is $781,580. The past 10 years have changed the property market dramatically, and if the next decade continues in the same fashion, becoming a mortgage broker will be very beneficial.
Property values have been increasing rapidly over the past 12 months alone, with Sydney experiencing a 10.21 per cent rise in median dwelling values since October 2015, according to the monthly indices. Even Melbourne has done its best to keep pace with Australia's largest city, showing an 8.97 per cent increase in the past year.
The quick rise in values hasn't seen buyers discouraged, however. The market is bursting, and people are looking for a competitive advantage over rival buyers – namely, a bigger home loan with which to make a bid. That's where mortgage brokers can step in.
Why are mortgage brokers so useful?
Before a buyer can make a bid, they need to know how much they can afford to spend on a home. This information comes from the mortgage broker. The mortgage broker provides the funds, and depending on how large a deposit the client makes will depend on the maximum amount they can borrow.
As a mortgage broker, you will have the opportunity to provide that competitive edge to your clients, helping them get into the home of their dreams. You will be able to decide the maximum amount they can borrow from your very own business – the maximum amount they can bid on a home, hopefully higher than rival bidders.
You will also earn money from client repayments and interest. With a higher median dwelling value, the amount you can earn over the years it takes your clients to repay their loan will also increase, putting more money into your business.
Over the next decade, if the median dwelling value rises further, and you are providing loans as a mortgage broker, you will be able to reap the rewards.
In order to put yourself in a position where that is possible, you need to get ahead of the market as soon as possible. Start your new career now and build your reputation, so that potential clients turn to you for their loans, not someone else in the industry. Redrock has everything you need to get underway.