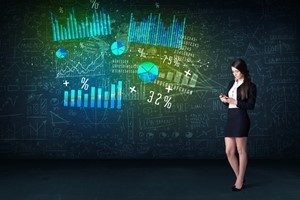 Becoming a mortgage broker can be a simple and rewarding process, giving you the ability to add a potentially lucrative notch to your career belt.
But what is in the industry for you? Well, the numbers speak for themselves.
A successful mortgage broking career awaits
The mortgage broker industry in Australia is vast, and a March 2015 IBISWorld Mortgage Broker Industry Report finds that revenue generated around the sector amounted to $1.8 billion, with profit hitting $359.9 million. Existing businesses are thriving, and learning a lesson from their success can set you on a great pathway.
Not only do Redrock offer a complete training and mentoring program, but there are also different member commission models to suit everyone, from industry professionals who have experience to complete newcomers. In making this career step, you will be well supported.
The four commission models of a mortgage broker
As a member of the Redrock Group, you will have access to a choice of four different commission models that can allow you to take advantage of your sector in the market. The first is the Advantage model, which gives member brokers the ability to retain ninety percent of their upfront commission and trail commission with no minimum volume.
The next model available is the Fixed Monthly model, which is great for established businesses  providing one hundred percent commission for both upfront and trail for a low fixed monthly fee. The New Entrant model on the other hand is great for new businesses, and allows for varying upfront commission percentage.
Finally for experienced mortgage brokers, the Transactional model allows the broker to retain 100 per cent for a small fee each time a transaction is recorded.