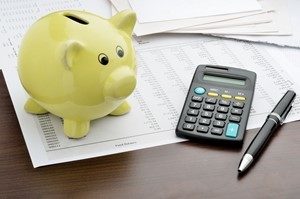 Mortgage broker careers can be some of the most rewarding in the financial world, but it's important you gain all the right skills and qualifications before you begin. Once you've undertaken mortgage broker training, you'll be able to help people find the home loan that most suits their needs and make those all-important first steps onto the property ladder.
Although strictly speaking anyone can become a mortgage broker, there are some skills and expertise you'll need to demonstrate to make the most out of your role. These are some of the traits that you'll need to demonstrate if you're going to be effective at what you do.
• Good communication: Your clients will need to know you can explain certain product features and benefits to them effectively, which is why your communication skills have to be top rate. This means being able to use language that customers understand and put it across in the most effective way.
• Personable: Nobody wants to do business with someone they don't have any affinity with, so make sure you can connect with clients. They're more likely to make a recommendation to friends and family if they like you, so it also makes good business sense, too.
• Know the ins and outs of the industry: An extensive knowledge of mortgage products is what will set you apart from other brokers. Don't just rote learn everything, spend some extra time getting to know the various home loan options inside out and your clients will thank you for it.
• Join professional associations: Having some industry-specific credentials to your name can have real advantages and may even give you the upper hand over the competition. Membership of the Mortgage and Finance Association of Australia, for example, is designed to show your credibility and authority within the industry.
• Don't rest on your laurels: The mortgage industry is constantly changing, so it's your job to make sure you always keep up with the latest amendments. Undertaking additional mortgage broker training is one way of ensuring your skills are up to scratch, therefore adding value to the offering you provide your clients.
• Go the extra mile: Customers appreciate the services of anyone who will go above and beyond what they expect, which is why you should strive to do just that. View each client as a long-term investment and you can't go far wrong.