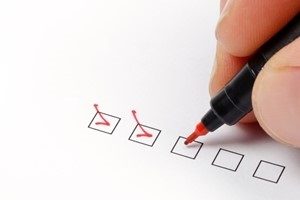 Getting onto the property ladder is a fantastic way to set yourself on the path to success financially. Getting the required funding for this is going to be the first step you take towards actually purchasing a home.
Here at Redrock, we have a number of ways to help those of you with outside-the-square credit files. These include our bad credit mortgage solutions as well as low doc home loans.
When you apply for either of these funding options, you'll be meeting with a mortgage broker. In order for them to get the best solution for your property buying needs, there are a few things you should bring with you to extract the best from our lenders. The more information you can provide, the better we can give you the most appropriate lending plan!
Where should you start?
Often, people with an irregular income or randomly scheduled payments from employers are those who require low doc loans the most. For one of our many low doc solutions, the minimum you'll need to provide is evidence of your income, and either a letter from your accountant, six months of BAS statements or six months of business bank statements.
The mortgage broking industry in Australia is popular for a reason – it didn't get to generating $2 billion of annual revenue (according to IBISWorld)for being a stick in the mud. Australian Broker also reports that of the $93.7 billion of mortgages through 2013 and 2014, $43.7 billion was approved by mortgage brokers – not the big banks. Before you decide where you're going to buy a property, sorting out the funding is a really important step.
Who should apply for a bad credit mortgage?
Anyone who has questionable credit scores is probably looking for a way to set the record straight and become financially secure through the most solid investment – property.
When you apply for a bad credit mortgage with Redrock, there are a number of steps that must be taken to get approval. Once you have been given this, you'll know exactly what type of home you can get into, and that's going to give you the peace of mind you've been looking for.
Do the above solutions sound like they could be for you? Get in touch with the team at Redrock and see what else you should be bringing along when you apply for a lending solution.