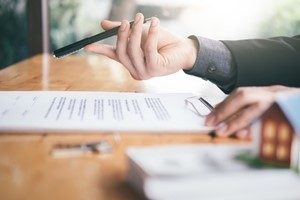 If you're thinking of making mortgage broking your career of choice, you'll be wondering what every day involves and how to get started. One of the biggest benefits of signing up with the Redrock group is that you'll be guided through the process. From training to ongoing marketing, we're there to help you build a successful business.
What can you expect from a career as a mortgage broker?
Connecting the client and the lender
As a mortgage broker, your overall objective is to act as the go-between for clients and banks or other money lenders. For the buyer, you are guiding them to a loan that suits their end goal. From the bank's perspective, you are ascertaining a buyers suitability and risk. In short, it's your job to connect the right lender with the right borrower.
Finding a client the best loan solution begins with working out what they need and learning more about their financial circumstances. You'll therefore spend part of your day engaging with new clients to build a picture of their requirements. Once you know what your client needs, it's about searching for the right loan from your network of lenders.
Part of your time is dedicated to building lender relationships, perhaps learning about their products or bringing new lenders on board.
Having found the perfect loan, there'll be a period of going back and forth between the banks and the customer. At this stage you're ensuring that everyone submits the appropriate paperwork at the right point in the process.
Qualifications you need to begin
However, before you can jump into the life of a mortgage broker, you do need to be qualified and registered with a relevant association. At the very least, you must complete the certificate IV in Finance and Mortgage Broking. As well as qualifying you to work as a broker, the certificate allows you to progress to the finance diploma. Although the diploma is not a requirement, it will widen you knowledge of the processes involved in being a broker.
Whether or not you opt to complete the diploma, there are a number of administrative functions you must complete as well. You must apply for your Australian Credit Licence (ACL), join an industry association and look at insurance options.
As a member of Redrock group we provide you with everything you need from day one, including your certificate and ACL. Our joining fee includes qualifications and set-up, on top of access to lenders, software and ongoing mentoring.
To launch your mortgage broker career, request our free information pack now to find out more about the support we offer.