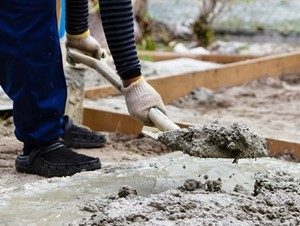 If you've ever wanted to buy a house, but didn't have the available funds sitting in your bank account, you would have had to look at taking out a loan.
Traditionally, banks have been the first port of call for people after a mortgage, but more recently, mortgage brokers have taken pole position in the market, and there's a door wide open for you to be a part of this growing industry.
Thinking about a career change, but don't know where to start? Look no further than this rapidly expanding industry that's helping people get into their dream homes every day.
How do you become a mortgage broker?
The first step toward this rewarding career choice is to speak to an industry professional at Redrock who can draw on years of experience so you'll know just what to expect in your day-to-day operations.
Once you've started on your learning journey, prepare yourself to be in the business world as your own boss. If you have an existing business, you can add mortgage broking to it as an extra offering for your clientele. If not, mortgage brokerage works as a standalone company as well.
According to the Mortgage and Finance Association of Australia's (MFAA) Observations on the Value of Mortgage Broking Report from May 2015, in a survey of 700 people who had recently taken out a mortgage, an impressive 445 used a broker instead of a big bank. That's encouraging news for newcomers to the industry, as it's clear how much of a market share is being taken by the current crop of businesses.
""Homebuyers are realising the benefits of working with an accredited finance broker more than ever before, which strengthens the credibility and increases the profile of our profession," said MFAA CEO Siobhan Hayden in a May 17 media release.
Has your interest been piqued by a career in mortgage broking? Get in touch with Redrock today and start your journey!