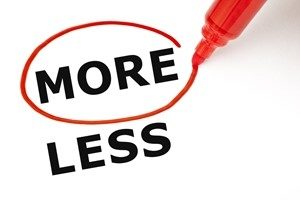 Early in May, the Australian Treasury released the latest Federal Budget, and there have been some significant improvements made to the SME landscape. With the SMEs now in a different bracket for claiming a lower tax rate, as outlined below, will you be expanding your own business accordingly? It's a fantastic time to do so, heading into the new financial year, and becoming a mortgage broker on top of everything else you've got going on in your organisation will potentially significantly up your earnings.
That's got to be attractive news – will you be acting to take advantage of it with the government clearly making waves to support small business?
What do the Budget changes mean for SMEs?
To start with, a small business is now classified as one that has annual turnover of less than $10 million – prior to this Budget, that figure was just $2 million.
Many businesses may have been tentative about growth as they got closer to exceeding the $2 million mark, because it would have meant that business owners would all of a sudden be in a higher tax bracket, meaning they'd pay more on any earnings. Now, any business up to $10 million will only pay 27.5 per cent tax on any earnings, which is a serious step down for many of the businesses on the smaller side of operations.
What the Budget is screaming out for, in conjunction with the record-low interest rate, is spending. That spending is what's going to lead to business growth, and you should be taking advantage of it while it is viable. That includes the option of adding mortgage broking to your existing organisation – having another offering on the table for any prospective clients is going to allow for a new stream of revenue. That will allow for more spending, which will then result in the ultimate goal of growth!
How will you become a mortgage broker?
The team here at Redrock specialises in setting new entrants up for success in this growing industry. IBISWorld reports that the annual revenue for mortgage broking around Australia is $2 billion, and that's only among 5,810 businesses. The sector grew by 4.9 per cent on average every year between 2011 and 2016, and you could be a part of that continued expansion without having to compromise your existing organisation. In fact, you'll enhance it.
Get in touch with Redrock and find out how you can grow your business by becoming a mortgage broker today.