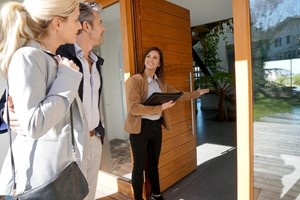 If you are embarking on a new career as a mortgage broker, you may or may not be aware of the various types of franchises you could participate in, or even start. Just as there is no single type of client, there is no single loan that operates as a one-size-fits-all approach. Similarly, there isn't a franchise that is designed for everyone.
There are many loans designed to meet the many needs of different clients, regardless of their financial situation. One such option is known as a non-conforming franchise. And you guessed it, they deal with non-confirming loans. So what exactly is a non-conforming loan? Let's discuss:
Non-conforming loans
A non-conforming loan is an option you can make available for those who have some sort of financial situation which is preventing them from securing a more traditional loan, such as a low credit score or even something that is unique to them. They have likely been turned away from traditional bank lenders and are seeking alternative options.
However, even though they are for more unique financial situations, non-conforming loans cannot simply be applied for and approved for everyone. Naturally, there are considerations in place to ensure the loan is still being entrusted in good hands and, most importantly, that it will be paid back. As you can imagine, those with a lower credit score or with some other financial setbacks or difficulty would be higher risk for a mortgage broker.
For example, non-conforming loans would likely require a larger deposit than what would typically be required. Additionally, they might come with a higher interest rate as well, as the individuals are still bringing more risk to the table.
That being said, the interest rate applied to the loan could be lowered over time pending good behaviour. Considerations like this are in place to protect your broker franchise but also inspire good behaviour and on-time payments from what would be riskier clients.
The bottom line is that there is no one way to run a mortgage broker franchise and no single client that you will exclusively be aligning with and catering to. There are many different types of clients out there due to many varying financial circumstances. It's up to you what type of mortgage broker you want to be.
For more information, request an information pack on how to become a mortgage broker.