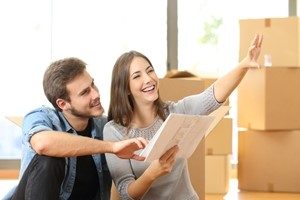 We're all familiar with mortgage lending and the requirements it brings, but did you know there are also options available for those who don't qualify?
This is known as specialist lending, and for owners of a Redrock franchise, it's an opportunity to help Australians that couldn't otherwise secure finance to get a home of their own.
So, what is specialist lending and why is it a great opportunity for mortgage brokers?
What is specialist lending?
Specialist lending is the part of the home loan market that finds financing solutions for people that would otherwise be unable to obtain them. Traditional lenders have strict requirements for approving mortgages and loans, all based around credit scores and other financial indicators. For people that can't meet these requirements, specialist lenders can offer tailored solutions that not only help them manage their debts or get into their own home, but work towards improving their impaired credit scores by making regular payments.
Why is it a great opportunity for mortgage brokers?
The amount of people that could benefit from specialist lending solutions is astounding. For every 10 customers that are turned away from a regular lender, six could have been helped by a specialist one. Each year, specialist lending accounts for around $1.5 to $2 billion worth of the mortgage market in Australia.
Aside from the potential financial upside, there's also the fact that specialist lenders are truly making a difference by helping people who need it. Being rejected for finance can be a difficult thing to work through, but too many people are unaware that being turned away doesn't have to be the end of the homeownership dream! With a little help from the right place, these people can get their finances on track and make their way onto the property ladder, just like anyone else.
What makes Redrock different?
At Redrock, specialist lending is our bread and butter. We take the time to really understand our customers, instead of only looking at surface level indicators like credit scores. When their circumstances are explained to us, we can often find a solution for our customers – one they couldn't get anywhere else.
Does owning your own Redrock franchise sound like an interesting proposition? Request a free information pack today to learn more about this exciting opportunity.