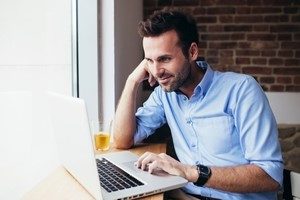 Owning and operating a business takes a lot of effort and financial outlay but it also brings many rewards. A mortgage company franchise, for example, comes with many lifestyle benefits that might not be totally apparent to someone unfamiliar with how the industry works.
What are some of the key lifestyle benefits that come with owning and operating a Redrock franchise?
A choice of operating models
Franchisees with Redrock can choose from three different operating models, all of which can be tailored to the specific way they want their business to run.
Our mobile package comes with a branded vehicle that can support a lifestyle based around working from home. The office model is suitable for those looking to employ staff and operate from an office and the retail model includes a branded store front to attract customers to your business. You can choose the option that best suits your lifestyle needs. If you need to pick up the kids after school each day, the mobile option might be better, whereas if you'd like to employ many staff to do the bulk of the lending work, you can do that too with the office or retail models.
The chance to build passive income
Passive income is money that you continuously earn without making any active ongoing effort to do so. Mortgage brokers can build a passive income stream with the trail commissions they earn on every mortgage they settle. These payments continue to be paid for as long as the loan is active on the lender's books.
With passive income streams comes significant lifestyle benefits – chiefly the fact that you don't have to be working non-stop to continue earning money. If you decide you want to take a holiday, you can, and still be earning money!
An affordable investment
It's no secret that starting a business from scratch can be expensive. But with a mortgage broker franchise from Redrock, the initial investment is an affordable one.
One of the downsides to the entrepreneurial lifestyle is that often new business owners have all their money tied up in the business. They can't really afford to do much else until their business experiences substantial growth, which can make their lifestyle fairly one-dimensional. With a Redrock franchise, this doesn't have to be the case.
To learn more about the exciting opportunity owning a Redrock franchise presents, request a free information pack today.