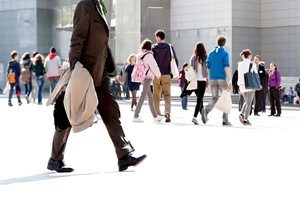 Given the requirement for doing a certain number of hours CPD each year, making a plan of what you're going to do is a great idea.
Taking the time out to honestly evaluate your strengths and weaknesses, and then planning your CPD around refining the former and developing the latter will put you ahead of the rest. Too many brokers don't plan their CPD hours, and leave it all until the last minute. What ends up happening is the time you invest is not spent as well as it could be. Having an integrated plan that works on specific areas of you, instead of a haphazard collection of CPD hours will make the investment of your time so much more worthwhile.
Redrock's professional development days
When you become a part of Redrock's Brokers Group, you have the chance to take part in some of our professional development days. These are opportunities for brokers to come together and learn from the best.
Our state-based events provide:
Up-to-date economic and industry information;
Expert speakers that offer chances for learning;
Specific training on key topic areas;
Networking opportunities with other Redrock members.
We also have panel lender sessions, where representatives from lenders across the country come to provide refresher courses, run information sessions or accreditation opportunities, depending on the needs of the group.
If you'd like more information on how we can help you take your mortgage broker career to the next level, get in touch with a member of the Redrock team today.