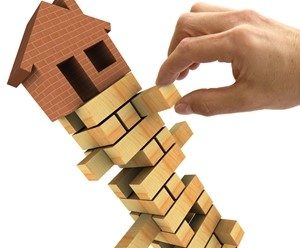 Our two largest cities have been declared by some to be in the grips of a 'property bubble'.
The basic economic laws are in play in Melbourne and Sydney, with historically low interest rates fueling the thirst for property and subsequently the need for a mortgage broker.
Attempts have been made to increase the supply of homes in order to satisfy demand and reduce escalating prices. However, some think it's disproportionate.
Property bubble defined
The Business Dictionary's interpretation of a bubble is: "Temporary condition caused by unjustified speculation in the housing market that leads to a rapid increase in real estate prices."
The bubble 'bursts' when demand stagnates, coinciding with the increase of supply. This ultimately results in prices plummeting, making it a precarious industry to invest in.
This would affect the mortgage broker trade in one of two ways. It could result in a decline as a result of the reduced property expenditure, or it could increase as people will be more inclined to find a good deal as soon as possible.
Australian bubble a myth
Lending figures in a July 10 release from the Real Estate Institute of Australia (REIA) show that excluding refinancing commitments, May 2015 was the fourteenth month in a row where lending in Australia decreased.
"The moderating housing lending suggest any concerns of an over heating property market should be laid to rest and also allay fears of an imminent bubble," said REIA President Neville Sanders.
Will the mortgage broker demand continue?
The property markets in Australia are very hot at the moment, but are showing no signs of overheating. Consumer confidence will only increase with the confirmation of the bubble as fable.
With the demand in the property market appearing to remain steady, it certainly seems a good time to become a mortgage broker.