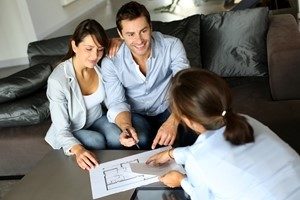 Are you looking to take advantage of the Australian property market boom and become a mortgage broker? Deloitte figures showed the country's residential real estate home loan market was worth a staggering $1.4 trillion last year.
Figures from the Mortgage & Finance Association of Australia (MFAA) revealed more than half of home loans were settled through a broker in December 2015. So, it's little surprise that IBISWorld data predicted the industry will experience 6.8 per cent growth between 2012 and 2017.
However, becoming a mortgage broker doesn't happen overnight, and there are various qualifications and experience requirements necessary to get started in the industry. In addition, there are a number of desirable skills that can help you on the road to success.
Let's take a closer look at what you'll need to embark on a new mortgage broker career.
Certificate IV in Finance and Mortgage Broking
This qualification is the minimum requirement for anyone who wants to become a mortgage broker in Australia. The course covers a range of crucial topics including legislation and regulatory frameworks, lending institutions and loan types, the loan process and ethics.
If you'd like to further your education, the Diploma in Finance and Mortgage Broking enables you to widen your scope within the industry by learning how to perform risk assessments and identify complex broking options among other skills.
ASIC credit licence
Anyone who engages in credit activities in Australia will need one of these licences from the Australian Securities and Investments Commission (ASIC). You will also need to adhere to the National Consumer Credit Protection Act.
A minimum of two years credit experience will be required before you can obtain a credit licence. However, you don't need to possess your own licence; you can become an Authorised Credit Representative of Redrock instead.
Industry association memberships
While it is not mandatory for you to become a member of an industry body, some lenders may not be willing to negotiate with brokers who haven't joined such an organisation.
The two major bodies are the MFAA and the Finance Brokers Association of Australia (FBAA). In order to join the FBAA, you'll need to have received your Certificate IV in Finance and Mortgage Broking, while a diploma is the minimum entry requirement for the MFAA.
Access to a large panel of lenders
People use mortgage brokers because they want the best possible deals across a range of lenders. Access to a large panel of financial institutions is therefore crucial for brokers if they want to deliver an optimal service to clients.
Redrock has an extensive panel of lenders covering residential, commercial, insurance and asset finance services. Learning the different lending criteria and loan processes of each financial institution is a key skill you'll need to develop.
Excellent communication
A large proportion of your job as a broker will involve communicating between financial institutions and potential borrowers. The mortgage process can be extremely stressful for home buyers, so you'll need to be friendly, informative and reassuring every step of the way.
Part of that communication should also include transparency over how you earn your fees, as well as regular follow-ups with clients once they've secured a mortgage to ensure their current loan is still the best fit for their needs.
Are you ready to get started?
These are just some of the skills and qualifications that go towards being a successful mortgage broker. Would you like to learn more?
Please get in touch with Redrock and we can tell you everything you need to know about beginning a new and exciting career in the industry.