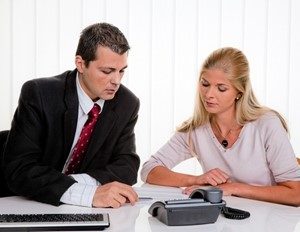 Working as a mortgage broker involves a lot more than being a sleek salesman and knowing how to talk people into making deals. The best brokers bring a lot more than that to the table – they're knowledgeable, have good people skills and have worked hard to build a strong professional network they can rely on.
If you're just starting out in your career as a broker, you'll need to put a lot of effort into developing your skills. It might not be easy money in the beginning, and you may have some early years when the payout you get doesn't seem worth all the work you put in. Being a broker, though, is like any other career choice – it's about the long game. Building up your skill set now will make you more capable and ultimately more successful for decades to come. That's what it's really all about.
What are the key skills you need?
Some people think the only tool you need to become a mortgage broker is a little bit of salesmanship, but that's not the case. In reality, you've got to have a wide range of skills in your repertoire before you can truly master the profession. According to the Industry Skills Councils, these include:
Building a rapport with clients: It's not easy to earn the trust of a client – not when you're talking about big financial commitments like owning a home. You'll have to work hard to show your expertise and prove you have credibility.
Using your personal finance expertise: When it comes to saving money and buying a house, everyone has their own personal strategies. You've got to see lots of different scenarios and outcomes so you can hone your intuition and develop a sense for financial decision-making.
Anticipating and avoiding risks: When you're looking at a potential home loan for a client, you've got to assess how risky it is, and whether the client is able to handle that risk. You want to avoid disaster scenarios that will put the client in financial peril.
No one finds success in a vacuum
Besides all of the above skills, the other key thing to remember about how to be a mortgage broker is that no man is an island. Jeremy Fisher, who owns his own financial firm, told Mortgage Professional Australia Magazine that building relationships with others is crucial to brokerage success.
"The firm has committed to developing quality relationships with both key financial lenders and referral partners (including real estate agents, solicitors, buyers agents, accountants and financial planners) which have been a more cost and time-effective strategy than advertising," Mr Fisher said.
Today's housing marketplace is competitive, and you won't be successful in it unless you have allies you can lean on for support during challenging times. Building your personal network and developing partnerships with others will be essential.
The benefits you'll find at Redrock
If you're ready to take your mortgage broker career to the next level, there's no better way to do it than by partnering with Redrock. We have all sorts of resources that can help you succeed, starting with our network of over 40 lenders who can find the right deals for your clients.
To make your career as a broker a lucrative one, you'll need to bring in hefty commissions, and at Redrock, we can make that happen. We'll give you the choice of four highly competitive commission models, and you can choose whichever best suits your business. Talk to us today; we're eager to get you started.