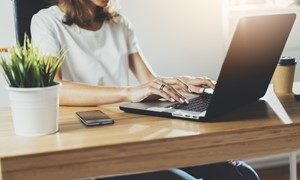 Start-up costs need to be accounted for in almost any new business. At Redrock, we provide many of the essential tools as part of our mortgage franchise opportunity, including professional memberships.
However, there are still a few things that a new finance franchise needs to have in place ahead of trading.
A place to work
A space in which to run the business may be an office, leased storefront or even a room at home. Wherever the business is operating, the space needs to be set up before the business can really begin. It's all very well having leased an office, but if there aren't any desks, productivity will be low. Similarly, a home office is a handy solution for many, but not if it's so full of clutter there's no space for essential paperwork.
Prior to trading, a plan needs to be in place to achieve all the things that need to be done in the run-up. Remember, an office or storefront business may require specific health and safety regulations to be met.
Very few businesses operate without range of IT systems and equipment. A computer, relevant software and an internet connection is the very minimum required. A printer/scanner and a business landline are recommended. Not only is software relevant to a specialist mortgage franchise needed, time management or billing software may also be helpful additions. It can take a few days for an internet connection to go live, so it should be in the pre-trading planning stage.
Marketing
In order to start making money, a business needs customers. In order to have customers, a business needs to be visible – especially if there is no storefront for passers-by to notice. Setting up a website, distributing some flyers and printing business cards are all easy ways to generate awareness. A website can take time to design and build, whether it is homemade or professionally designed. Flyers need to be distributed just before trading commences.
At Redrock, our franchise opportunities provide full guidance regarding essential and desirable equipment. We also provide a number of software solutions and other components as part of the package – making the start-up process as simple as possible. If you are ready to start your mortgage company or home loan franchise, complete our enquiry form for an information pack.