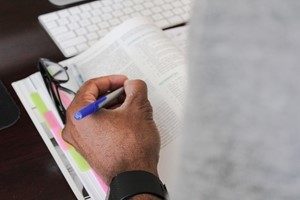 Buying a mortgage broker franchise can be a good way to make a living, but there is some criteria you need to meet before you can start, namely, gaining the correct qualifications and completing the requisite training courses.
When you work with Redrock, everything is organised for you – all you have to do is study and pass the tests! So, what training do you need to buy and operate a Redrock franchise?
Certificate IV in Finance & Mortgage Broking Online Course
The primary qualification you'll need to gain is the Certificate IV in Finance and Mortgage Broking (FNS40811). In your studies for this course, you'll learn a number of things that'll be useful in your mortgage broking career, including:
Securing new clients,
Presenting different loan options to clients,
Preparing loan applications for lenders,
Assisting in loan settlement,
Managing compliance and code of practice obligations.
Gaining this certificate is a requirement for membership with the Finance & Mortgage Brokers Association (FBAA), the industry body that Redrock franchisees join. Although one year membership to the FBAA is included in your franchise fee, this is a relationship that'll last long into the future as body membership is a requirement for writing loans with many lenders.
AML/CTF Training Course
AML/CTF refers to the Anti-Money Laundering and Counter-Terrorism Financing Act – a piece of legislation introduced in 2006 to align Australian law with international best practice in deterring money laundering and terrorism financing. The training course is a primer for financial professionals that need to understand the relevant laws and procedures, as well as how to make their own business practices compliant.
By the end of the course, you'll understand what the law's about, the obligations you have to report and how to prevent money laundering and terrorism financing activities.
Redrock's comprehensive induction training
We also offer internal training to our franchise owners, too. As part of the onboarding process, we run our new franchise owners through a five-step program. It's designed to teach you all about best practices for a mortgage broker business, starting with onboarding and setup, followed by online training and classroom training. While this is going on you'll also be learning from an accredited mentor, someone that can really show you the ropes thanks to their vast experience in the industry.
Considering the purchase of a mortgage broker franchise? Apply for your free information pack today to learn more about the opportunities available as a Redrock franchisee.