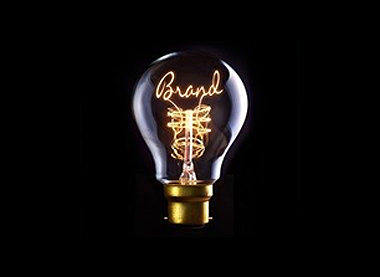 Building your personal brand can help you make your business extra recognisable. With the right brand, prospective clients will think of you when they need a mortgage loan.
Your branding projects a message to the world about what you offer, and how you offer it. It influences how people perceive your business, and could be the difference between a potential client contacting you versus a competitor. Remember, first impressions count – and your brand is likely the first thing new clients see.
However, even if you got your branding spot on when you started your broker business, it can get stale. Reviewing it and how it fits into your business plan on a regular basis keeps you looking professional, modern and worth contacting. What should you think about when it comes to rebranding your mortgage broker business?
Choosing a brand name
One of your first considerations is whether or not to include your name in your business branding. It certainly helps in ensuring your customers don't have to remember both your name, as well as the name of the business, when they want to find your contact details.
However, that doesn't mean you can't get creative with your business name if you'd rather use something else. The key in choosing a brand name is to make it memorable so it rolls off the tongue. Think about Apple, Google and Twitter – they're straight forward and easily memorable to the extent they're now used in everyday conversation.
Make sure to keep your brand name relevant not only to help it stick, but also to convey what your clients can expect from you. As a mortgage broker, your clients are likely looking for someone sensible, knowledgeable and intelligent. A brand name and logo that veers too much towards a sense of fun or silliness might make them unsure about your ability to manage their loan application properly.
If you're connected to a larger broker business, you can use your name and theirs together if it works. You'll benefit from the reputation of the group you're working with, while also getting your name out there. It's important that your prospective clients know you're the person to come to within the overarching brand.
Keep in mind as well that your business name needs to become your website address too. Check that something linked to your brand name is available online, and play around with word combinations to ensure the web address is short and snappy but also conveys what your business is about.
Fitting your business name into the wider branding
Your branding is more than just your business name. To really stand out and compete your logo, colour scheme and font used needs to combine to create something eye-catching, yet professional. You'll use it on your website, social media accounts and all other types of marketing.
Again, the wider branding you choose must give the right message – something too casual or artsy might not create the right kind of associations. Potential customers may appreciate a nice design but not associate it with the kind of service you offer. They want a finance expert, not an artist.
You might choose to add a tagline to further convey what it is you want customers to know about your broker business over any other. A tagline gives you a chance to communicate a little bit more than you can in a logo or brand name alone.
Getting your branding spot on isn't always easy. That's why at Redrock group we offer national and local marketing support, from branding to advertising. Request an information pack to find out more about how we can help you grow your broker business.