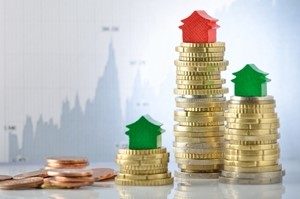 In order to become a mortgage broker, you'll need to make a commitment. Taking the time out of your already busy life to learn the ins and outs of the industry will set you up for a sound financial future.
Right now, high rents around the country are making it difficult for people to take out a loan through traditional lenders. Banks, for example, require significant security against a lendee's ability to repay the loan over a long period of time. However, as a mortgage broker, it's up to you to decide who your clients are, and how much they can borrow.
With rents becoming more unaffordable, and people struggling to put together a deposit for their own home, your very own mortgage broking business could be the place these buyers turn. That's great for making solid profits.
Why are rents so high right now?
Around Australia, the supply for quality housing is far below demand. That puts the power into the hands of the rental owners, and to make their own profits flow into their bank accounts in bigger streams, they can raise weekly rental prices.
A Parliament release on Factors influencing the demand for housing suggests that as rents are increasing, so too is the desire for home ownership. However, as rents go up, people end up having to pay more for their weekly living, and that equates to less money being saved for a deposit.
As deposits are the window to home ownership, it's important for people to be able to save for one without taking away from other aspects of their lives.
Is this good news for people wanting to become a mortgage broker?
When you decide to make the change in your career and either add broking to your existing business, or become a full-time mortgage broker, you'll have the ability to provide people with the required funding to get into their own homes.
According to the IBISWorld Mortgage Brokers in Australia report from March 2015, the projected increase between 2015 and 2020 for the size of the industry is 2.1 per cent per year. With revenue reaching as high as $1.8 billion, and profits sitting pretty at $359.9 million, having a share in the sector could be incredibly beneficial to your own financial future.
Contact Redrock today to see how you can get a foot in the door and take advantage of the market conditions right now.