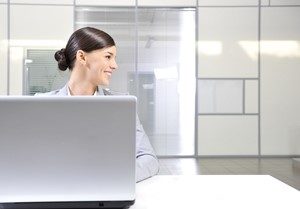 While it's certainly true that starting a totally new career is possible at any age, few would argue with the idea that it's easier when you're in your 20s. After all, you likely haven't spent decades in the same profession and still feel open to change. Perhaps most importantly, you don't have a lifetime of career experience behind you that would go to waste by changing.
One such career change you should consider is becoming a mortgage broker. It's an opportunity that affords you the chance to be your own boss, take control of your income and work in a space that helps everyday Australians achieve their financial goals.
Here are three reasons why a mortgage broker career change is perfect in your 20s.
You still have the energy to learn new things
School and University might be some way behind you in your 20s, but it's the decade of your life where learning a lot of new material is still a familiar experience. A mortgage broking career with Redrock requires gaining a Certificate IV in Finance and Mortgage Broking. While it's not the most difficult task in the world, it does take a fair degree of dedication and study to achieve – something you might find a lot easier in your 20s than later on in life.
Beyond that, there's a lot to learn in just the general everyday life of a broker – how to write a loan, understanding real estate markets and tricky financial concepts like debt-to-income ratios.
You're aching to be your own boss
When you become a mortgage broker, you become your own boss at the same time. You make the choice about almost everything around how you conduct your business.
You are paid a commission by lenders when you broker a mortgage for them, but you're not one of their employees. You're not paid by your clients, but your job is to find them the best loan for their situation. So in a sense you're working both for the financial institutions doing the lending and your clients, but you're only obliged to take on as many clients as you see fit.
Flexible working hours are important to you
Because mortgage brokers are paid by the number of mortgage loans they settle – that is, not by how many hours they put in at an office – you get to choose the hours you work. Sure, it's likely all of your client communications will take place during normal working hours, but there's no reason why you can't do the rest of your work at a time that suits you.
Interested in learning more? Request a free information pack today – it has everything you need to know about how to become a mortgage broker with Redrock.