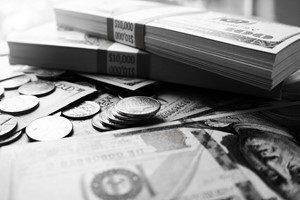 Earlier this week, the Reserve Bank of Australia (RBA) released a decision that the official cash rate (OCR) would be cut to a record low. This new rate is 1.75 per cent, down from the 2 per cent rate that had been in place since May last year. This was also a record-low when it was released, and stayed that way for a whole 12 months.
Now, with financial pressures threatening to tighten the Australian economy to an uncomfortable point, the RBA has decided it's time to ease some of that by dropping the official cash rate.
But why does this point toward a mortgage broker career?
The cash rate – a fine line for brokers
The OCR is the rate at which banks and lenders borrow money from the RBA in order to provide lending to customers. When the OCR is lower, the lenders don't pay as much interest on the money they take out – this, in turn, could end up translating into a lower interest rate for your customers.
The lending landscape might see some drastic improvements in confidence over the next few months.
Even if the banks don't immediately change the interest rates, the lending landscape might see some drastic improvements in confidence over the next few months.
With CoreLogic RP Data showing the median house value for Brisbane and the Gold Coast is just $560,260, could there be an influx of customers very shortly?
"Lower rates will provide real benefits to households and businesses right around Australia," said Housing Industry Association Senior Economist Shane Garrett.
"On previous occasions, the main banks have failed to fully share the benefits of lower rates with their mortgage borrowers. We trust that such mistakes will not be repeated on this occasion. Housing affordability remains very challenging, and homeowners deserve to receive their fair share of [the] rate cut."
What does it all mean for a mortgage broking business?
You could well be seeing some of these profits in your own mortgage broking business.
For one thing, the number of clients that are being seen on the market may rise dramatically, which is going to give mortgage brokers more work. That can only be a good thing!
IBISWorld reports that mortgage broking generates $2 billion in annual revenue for 5,810 businesses. That's a pretty great ratio, and you could well be seeing some of those profits for your own broking company in the near future.
Get in touch with the team at Redrock today to see what options are available for you. Starting out with a professional team and expert industry help is a brilliant foundation for success – that's what's on offer, just get on board.