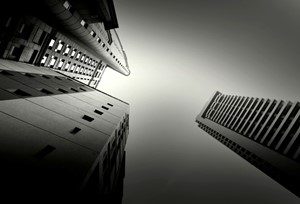 When you're thinking about a career change, often the most important thing that springs to mind is what the future holds for that particular industry.
It's no different with a mortgage broker career, which has taken leaps and bounds in recent times on the back of a strong Australian property market. In fact, right now could be your best bet for getting involved in a burgeoning career – become a mortgage broker, and making the most of one of the more stable landscapes in recent years alongside more than 5,000 other brokers in the country.
Why does the property market point towards becoming a mortgage broker?
Data from the Australian Bureau of Statistics' Residential Property Price Index from March 22 shows that the annual growth in real estate in the 12 months leading up to December 2015 was 8.7 per cent. Some outliers were present, however, including Sydney with a 13.9 per cent improvement and Melbourne with a 9.6 per cent growth rate.
CoreLogic RP Data research shows that the median house price in Sydney lies above the $1 million mark, while Melbourne isn't far behind at around $820,000. For two of Australia's most popular cities to purchase in, that's fantastic news for a mortgage broker.
The IBISWorld Mortgage Brokers in Australia report states that there were 5,770 broking businesses in Australia through 2014-15. As one of the most important parts of an individual's property buying process, mortgage brokers are going to be in high demand while property remains the most stable investment. With a strong market backing it up, that doesn't look likely to change.
What are the experts saying?
"House price growth continues to pull back – suggesting the delivery of new stock in the market and caps on investor lending are working," said the Property Council of Australia's Chief of Policy and Housing Glenn Byres.
"Nationwide growth is moderating. It has now fallen from 4.7 per cent in the June 2015 quarter to just 0.2 per cent in the December quarter."
Stabilised growth shows there is less scope for radical changes, which means a more even playing field for investors and owner-occupiers alike. More and more buyers could be looking for a source of funding in the next few years to purchase their homes, and mortgage brokers might just be the first port of call.
Are you looking for that career change that moves you into a growing industry with the possibility to be your own boss? Mortgage broking could well be for you. Get in touch with Redrock and find out more.