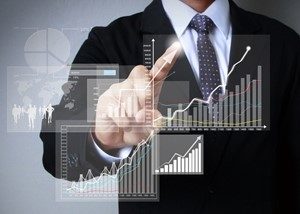 On July 5, the Reserve Bank of Australia (RBA) decided to leave the cash rate unchanged at the record low of 1.75 per cent. This is the third consecutive month at the same level, and it's promising news for anyone interested in, or already working in, a mortgage broker career.
The cash rate is the interest rate at which lenders and banks borrow from the RBA for their own lending purposes. A lower cash rate doesn't necessarily translate into lower monthly repayments, however. The lenders have the option of choosing their own interest rates to keep profitability high, even when the cash rate is low.
At the moment, the factors keeping the cash rate so low are all working together to create a competitive buying environment, which is bringing in a lot of business for mortgage brokers.
How busy will you be in your mortgage broker career?
The factors keeping the cash rate low are all working to create a competitive buying environment.
A report prepared by Ernst and Young for the Mortgage and Finance Association of Australia (MFAA), entitled Observations on the value of mortgage broking from May 2015, shows how many people are turning away from traditional lending institutions. In place of these, mortgage broking is seen as the best option.
Out of a total 700 people surveyed about where they accessed their home loans, a staggering 455 had gone through a broker instead of a bank. State by state, New South Wales, the Australian Capital Territory and Victoria were the most frequented, with 130 of the 700 alone lending in Victoria.
If you're in a state on the eastern seaboard that is showing a strong housing market, then you're well placed to have a plethora of clients coming through your doors in no time at all.
How do you become a mortgage broker?
To get off to the best possible start, having an experienced professional walking you through many of the intricacies of the business can be a real help.
For one thing, you won't be left to fend for yourself as soon as you've started in the industry. You'll be shown the ropes, and have monthly access to assistance from a mentor. If anything challenging arises, simply get in touch with them and work through the issue together.
That's the system at Redrock. It's designed to give newcomers to the industry a helping hand, without being overbearing. You'll feel supported, but still like you're in control of the operations of your very own business.
If that sounds like something that really appeals to you moving forward, give the team at Redrock a call.