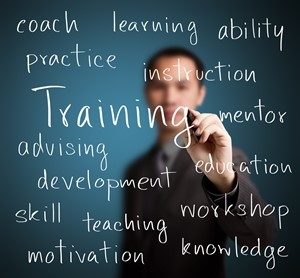 Richard Branson does things in his own way. His unique approach has helped him found the Virgin Conglomerate of 400 companies, and amass a fortune of over $5.3 billion, according to Forbes. However, despite his lone wolf attitude, the famously independent billionaire has admitted the huge role business mentors played in his success:
"The first step to finding a good mentor, is of course, coming to terms with the fact that you actually can benefit from having one."
With Branson's words in mind, let's look at why business mentoring is so essential, and how it could take your mortgage broker career to the next level in 2018.
Technical assistance and professional development to kick start your mortgage broker career
One of the hardest parts of starting or growing a business is getting your head around the technical aspects involved, and mortgage broking is no exception. As a part of Redrock Group, you'll have access to technical assistance and state of the art software to make the whole process easier.
This will include:
Access to market leading compliance & auditing systems,
A full induction and the use of training & reference manuals,
Assistance with obtaining panel lender accreditations,
Checking and validation of your loan applications prior to lender submission,
Downloadable tool kits, templates and forms for compliance and marketing.
With these tools in your repertoire you can hit the ground running when becoming a mortgage broker, without the usual technical hiccups.
Continuous access to experienced experts when becoming a mortgage broker
Growing your business, finding clients, and learning the mortgage broking industry can take months, or years if you do it alone. As part of our turnkey membership services we include ongoing phone and email access to highly experienced mortgage broking professionals to help you learn and grow quickly.
This includes loan scenario assistance and advice, technical assistance, monthly professional development days, as well as ongoing professional development compliance and training. Every step of the road you'll have an experienced expert available to guide you, pointing you in the right direction, and helping to ensure the success of your new mortgage broker career.
For more information about how Redrock can help you start a new career, get in touch today.